Project Manager / Task Area Manager
Description


GET-NSA is looking for an experienced Project Manager / Task Area Manager (TAM) to assist the US Department of Energy in Germantown, Maryland.
This critical position requires a true leader and team builder with experience in managing a large group of highly specialized technical experts. Work is performed primarily at the Department of Energy (DOE) facility in Germantown, Maryland.
Requirements
Security Clearance:

Candidate MUST be a United States citizen with a current DOE "Q" security clearance or current DOD TS security clearance
Experience & Skills:
Individual must have a minimum of seven (7) years' experience in project management (this may be a combination of private sector, civil service, or military experience)
Experience in quality assurance, development and implementation of progress measurement tools, and a detailed knowledge of the Atomic Energy Act of 1954, as amended, Executive order 13526, and DOE classification regulations and policies are required for this position.
It is highly desirable for the individual to have direct and current experience with the nuclear weapons programs at DOE and/or DoD
A strong technical background is desirable
The candidate must have experience working with classified and sensitive documents
Knowledge of the nuclear fuel enrichment process is desirable
Duties:
The Task Area Manager (TAM) manages contractual efforts in a defined program/task area to ensure responsiveness to job requests as outlined in the PWS
The TAM is the point of contact between the Contract Officer's Representative and DOE management on administrative aspects of all work-related issues within the specified program
The TAM assesses the administrative workload on a weekly basis and reassigns staff as needed to ensure administrative tasks are completed in a timely manner
The TAM also ensures administrative staff are cross-trained in different administrative duties in order to provide adequate coverage during peak workloads
Education:
Bachelor's Degree or higher from an accredited university or college in such fields as one of the engineering disciplines, physical sciences, or in public or business administration is highly desirable.
Benefits
We provide exceptional benefits to our full-time employees (spouse/family coverage option available at a company-subsidized rate).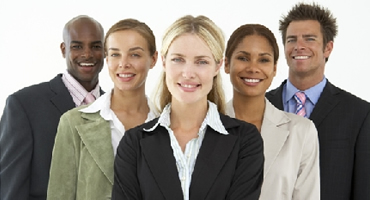 Benefits include:
Medical plan options under United Health Care
Dental
AD&D
Life
Long-/Short term Disability under MetLife
401(k) match with Principal Financial
All benefits are effective on day one of employment.