TSCM / Technical Counterintelligence
Description
Pending award of a support contract from the Federal Government, Global Engineering and Technology (GET) is looking for a Project/Team Manager with a background in Technical Surveillance Countermeasures (TSCM) for a position in the Washington DC Metro area in the coming months. If you are a determined self-starter looking for a challenge that offers great compensation, great benefits, and a great work environment, we want to speak with you about joining the GET team.
The Project Manager serves as the principal point of contact to the Federal Representative in support of specific or general requirements, daily project management, personnel, financial, training, and programmatic requirements associated with the Technical Surveillance Countermeasures (TSCM) Program. Managing areas include (but are not limited to) policy, operations planning, reports, personnel, equipment and assistance the Federal TSCM employees. The Project/Team Manager takes direction from Federal TSCM Program Manager/Operations Manager and must maintain proper clearances and Department/National training/certification requirements.

The Project Manager is responsible for formulating and enforcing work standards, assigning contractor schedules, reviewing work discrepancies, supervising contractor personnel, and communicating policies, purposes, and goals of the organization to subordinates. The Project Manager shall be responsible for the overall contract performance, milestones, reporting and budget.

Requirements
Security Clearance:
Must be eligible to obtain and maintain a security clearance as needed. Must be a United States citizen.
Education and Experience:
Technical certification and project leadership background with 14 years' experience
OR
Undergraduate degree in Business Administration, Management, Finance or other relevant discipline with a minimum of 10 years' related specialized management/operational experience with TSCM programs
OR
Graduate degree in Business Administration, Management, Finance or other relevant discipline with a minimum of 8 years' related specialized experience
Technical or project management certification desired
Must have a thorough understanding of the systems identified in the scope of work and specialized experience in related project work required
Two years of direct Government contracting experience at task/project management level required; basic knowledge/familiarity with contract administration desired
Management/supervisory experience required
Ability to effectively interact with personnel at all levels in a dynamic work environment is required
The candidate must be able to work independently and in a team environment and possess excellent written and oral communication skills
Benefits
We provide exceptional benefits to our full-time employees (as well as a spouse/family coverage options available at company-subsidized rates).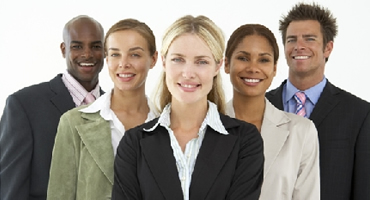 Benefits include:
Medical plan options under United Health Care
Dental
AD&D
Life
Long-/Short term Disability under MetLife
401(k) match
All benefits are effective on day one of employment.