Declassification Analyst - Entry Level
Description
Candidate must be a United States citizen able to obtain and maintain a security clearance
Join Global Engineering and Technology, Inc. (www.getinc.org), in providing the United States Navy with gold-standard declassification support in one of the national declassification programs with the highest internal promotion rates. Join our team in performing some of our nation's most delicate, important, and rewarding work.

As a Declassification Analyst, you will work on-site at a government facility in Bethesda or College Park, Maryland, in support of the Navy's Declassification Program. Each new hire is provided multiple training and certification courses from day one of employment, and mentored by a team of professionals dedicated to the Junior Analyst's constant growth and development. Our commitment to the "promote from within" career model is constantly preparing every level of team member to move up to the next step in their career.

If you have a background in research and analysis, historical analysis, legal documentation and archiving, records management, MOS 71L duties, or Cold War era intelligence within a secured environment, we want to speak with you about a rewarding career with our company.

Duties and Responsibilities

The Analyst will be trained to conduct initial declassification reviews in support of the US Navy, and analyze unclassified and classified documents to determine the appropriate actions in accordance with the precepts and protocols set forth during their training and certification
The Analyst will be instructed in the understanding of classified document markings and symbols, and apply said knowledge to the different types of documentation assigned
The Analyst will utilize analytical skills to make determinations on documents for release, referral to other agencies, and exemption from automatic declassification
The Analyst will recognize possible nuclear weapons and intelligence information requiring further review
The Analyst will be able to properly handle boxes and documents (boxes can weigh between 15-25 lbs.) and ensure that the integrity of the contents of each and every archival box remains intact
Requirements
Security Clearance
Candidate must be a United States citizen able to obtain and maintain a security clearance
Education, Skills, and Experience
Bachelor's Degree in related field; or
Military experience; or
Minimum of two years of experience and knowledge relating to Declassification and E.O. 13526
Ability to communicate effectively – both orally and in writing
Demonstrate strong analytical skills, reading comprehension, and attention to detail
Ability to multi-task, work in a team environment, and adjust to established work patterns and processes as required
Benefits
Starting Salary
The entry level Analyst's beginning salary is $52,000 per year, often leading to a $60,000+ per year income in their second year (based on 120 hours PTO)
Health and Wellness
We provide exceptional benefits to our full-time employees (as well as a spouse/family coverage option available at a company-subsidized rate).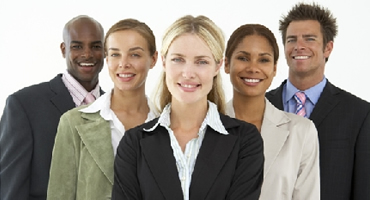 Benefits include:
Medical plan options under United Health Care
Dental
AD&D
Life
Long-/Short term Disability under MetLife
401(k) match
All benefits are effective on day one of employment.