Junior Analyst - Declassification / HRRDR
Description
This posting is for an experienced, Junior DOE certified HRRDR Analyst
Candidate must be a United States citizen able to obtain and maintain a security clearance

Global Engineering and Technology (GET) is looking for an experienced Junior-level DOE certified HRRDR Declassification Analyst. If you are an experienced derivative declassifier with early-career experience analyzing intelligence or historical documentation for declassification within a secured environment, we want to speak with you about a rewarding career with our company.
Join GET (www.getinc.org), in providing the US Government with gold-standard Declassification Review and Analysis support in Rockville, MD. Join GET in performing some of our nation's most delicate, important, and rewarding work.

The position will commence in Rockville, Maryland, in the coming months. If you are a determined self-starter looking for a challenge that offers great compensation, great benefits, and a great work environment, we want to speak with you about joining the GET team.
Duties and Responsibilities

Analyze unclassified and classified documents to determine the appropriate actions in accordance with the precepts and protocols set forth by the program
Mentor, assist, and provide feedback to Junior Analysts in an effort to constantly enhance their understanding of classified document markings and symbols, and their ability to apply that knowledge to the different types of documentation assigned
Utilize analytical skills to make determinations on documents for release, referral to other agencies, and exemption from declassification
Recognize possible nuclear and intelligence information requiring further review
Requirements
Security Clearance
Candidate must be a United States citizen able to obtain and maintain a security clearance
Education, Skills, and Experience
Must possess a DOE HHRDR certification
Bachelor's Degree and hands-on experience and knowledge relating to Declassification
Ability to communicate effectively both orally and in writing
Demonstrate strong analytical skills, reading comprehension, and attention to detail
Ability to multi-task, work in a team environment, and adjust to established work patterns and processes as required
Benefits
We provide exceptional benefits to our full-time employees (as well as a spouse/family coverage option available at a company-subsidized rate).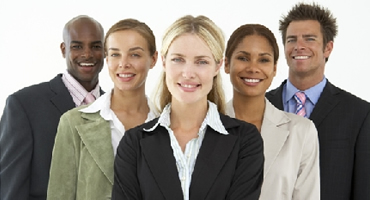 Benefits include:
Medical plan options under United Health Care
Dental
AD&D
Life
Long-/Short term Disability under MetLife
401(k) match
All benefits are effective on day one of employment.